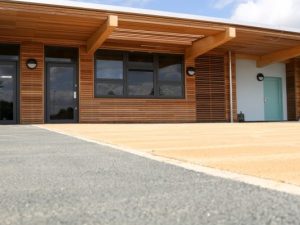 Surfacing
With 40 years of surfacing experience within our family run company, Gary Fletcher's mainly provides the East Midlands, Derbyshire and Yorkshire with a professional asphalt and macadam service. With our skilled and experience teams we are also able to provide a block paving service so we can meet all of your surfacing needs. We pride ourselves on our friendly service and competitive rates, and offer flexible appointment times to suit our customers' needs. So whether you require your driveway resurfaced, your school playgrounds refreshed or you have a large retail car park that needs resurfacing - give us a call or email your enquiry to us. We provide free, no obligation quotations and our friendly team will be happy to discuss your needs. A nationwide service is available for certain projects. Please see our Gallery page for examples of our previous work.
---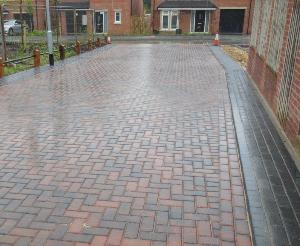 Supply Chain
Our supply chain is an integral part of our success - a contractor is only as good as their supply chain!
We operate an approved suppliers list in order to ensure we work with a high standard of supplier to enable best value solutions to our clients, whatever their requirements may be. We pride ourselves on having a well integrated supply chain that is managed in a way that encourages good communication and innovation. Our supply chain members share our values, our culture and our aspirations
---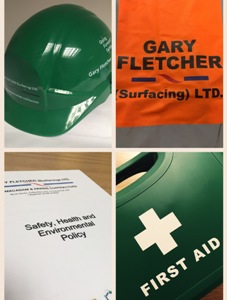 Health & Safety
Health and safety is at the heart of everything we do. We want everyone to go home everyday in the same condition in which they arrived. The health and safety of our own workers, sub-contractors, site visitors, clients, customers, the general public and anyone else who may be affected by our works is very important.
We keep all our staff and operatives fully trained with all the skills they need to carry out their work safely. But we also hold regular health and safety consultation meetings that give everyone the opportunity to exchange information and feedback to us too.